H2Know Helps Educate About Water Use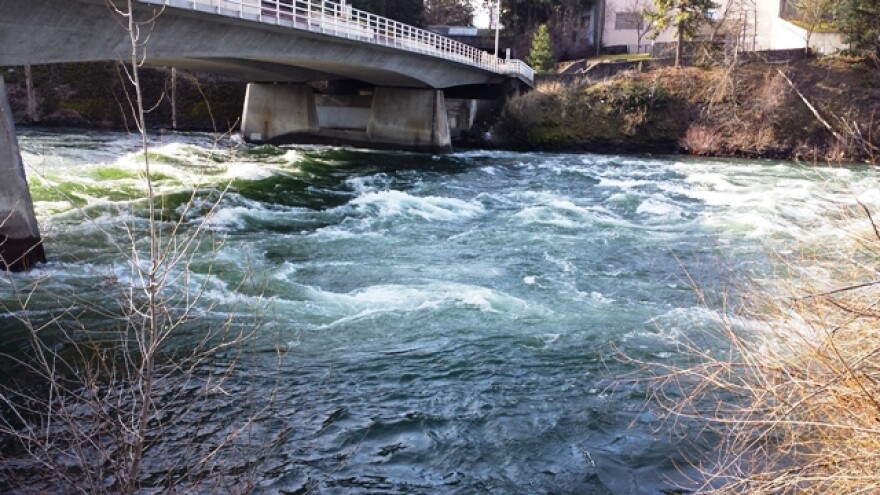 Some environmentalists are urging Spokane residents to conserve water this summer, in an effort to help the Spokane River. At a location along the river called "Three Springs," water conservation advocates made their case for a public effort to slow down on their water use.
The shaded site near the TJMeenach bridge is where several springs from the regions aquifer send cool water into the river.
Spokane physician John Osborne said the river flows this year are among the worst on record, at 717 cubic feet per second. But he says historically low flow years in the earliest days of the Monroe street gauge taken in the 1890's have averaged around 2000 CFS.
Osborne: "How did we go from 2000 CFS as the low flow to 700, and it going to be more this year? And it's more than just this drought you're saying? The difference is now we have 500 thousand people using this is a sole source aquifer. And it's more than that. How many times do we see people watering their sidewalks? How many times do we see parks watered in the middle of the day?"
Osborne explains that the relationship between the Spokane aquifer where our drinking water comes from, and the river itself is a close one, because of the interchange from underground flows and places like Three Springs.
Osborne: "When we pump the aquifer we rob the river. For every bucket that we take for our daily lives for our home use for our business, that is another bucket that does not go to the river."
The local Sierra Club and the Centers for Environmental Law and Policy is launching a campaign to encourage various ways of conserving water. You may notice their billboards around town.
You can find out more specifics at their website celp.org/h2know/.