New Spokane County Commissioner Sworn In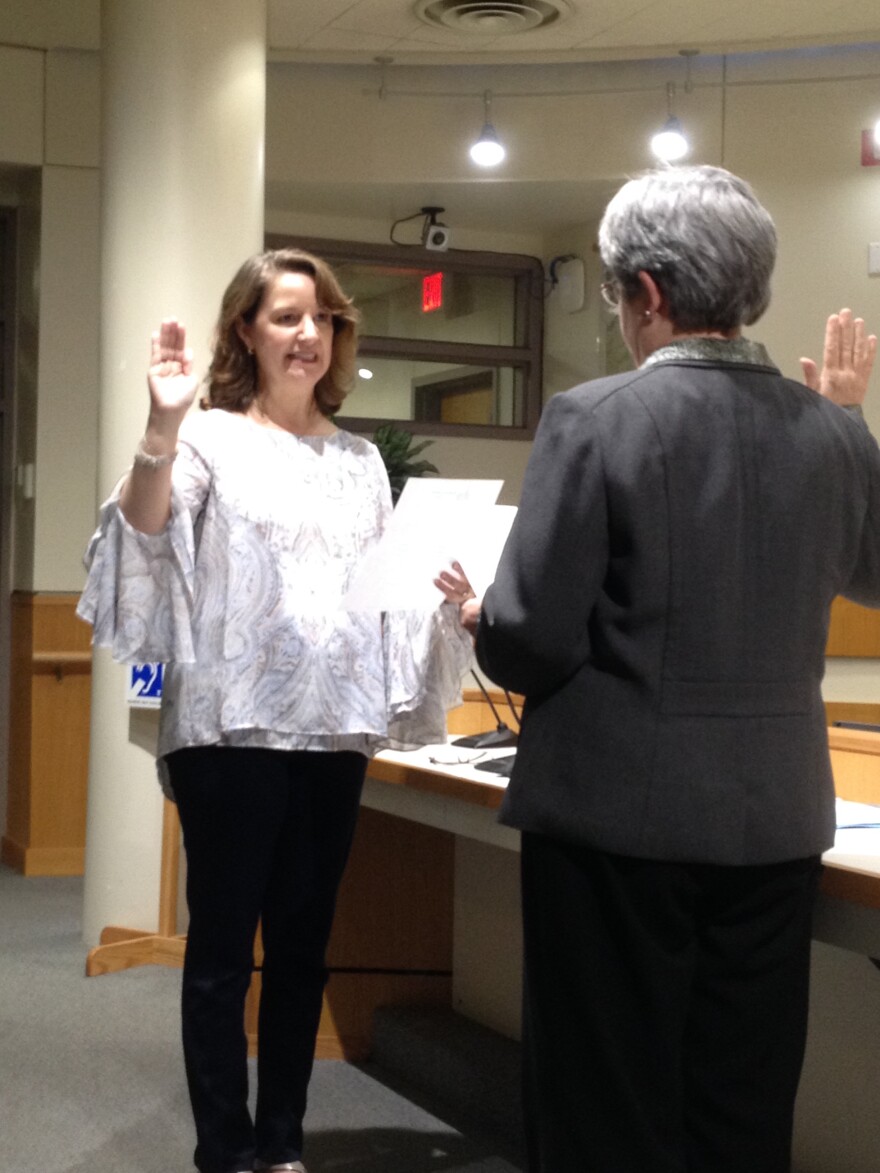 New Spokane County Commissioner Mary Kuney was was given the oath of office Friday by her now former boss, county Auditor Vicky Dalton.
Kuney was Dalton's chief deputy in the auditor's office. She's a CPA and, prior to coming to the county two years, she worked in the private financial services sector. Before the formal ceremony, Dalton said she'd offered Kuney a job in her office 17 years ago, but Kuney chose another job. Dalton joked she had to wait 15 years for Kuney. And now, she's leaving her again.
"It's my great pleasure now to introduce Mary L. Kuney, Spokane County Commissioner, District 2," Dalton said to applause from a full house in the commissioners' hearing room.
Several current and previous commissioners praised Kuney for her strong professional background and her dedication to the county.
Kuney alluded to the long process of becoming a commissioner, beginning in April with the candidate filing period after former Commissioner Shelly O'Quinn announced her resignation. The process of selecting a replacement normally lies with the existing commissioners, but they couldn't come to a consensus, so they handed off the selection to Governor Jay Inslee. He picked Kuney over two other finalists.